D,1a Directions obligatoires à tout droit ou à droite
49,00 €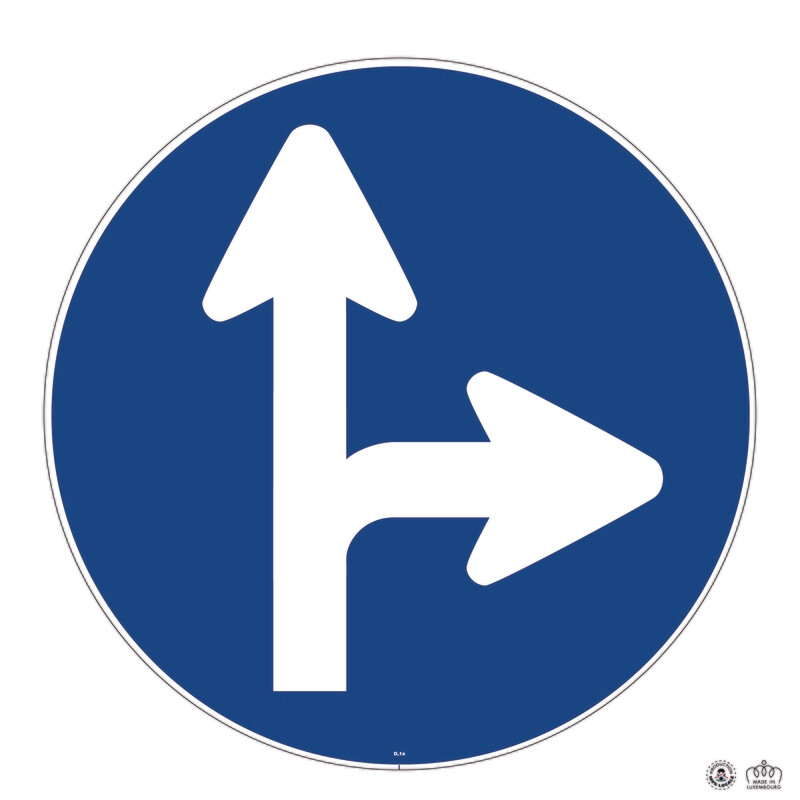 Product information
Description:
D,1a Directions obligatoires à tout droit ou à droite
Fabrication Luxembourgeoise et tout nous produits sont une production locale et made in Luxembourg
Matériau.: Aluminium 2mm
Dimensions.: 600 mm
Conception.: Forme plate
Classe de réflexion.: RA1 marque Orafol
Impression digital haute gamme
Lamination à chaud avec film de protection UV
Suivant l'homologation luxembourgeois
Garanti 7 ans
Possibilite de retirer dans nos magasins Kayl, Esch-sur-Alzette, Strassen, Sandweiler
To have your order delivered on you still have 0 to confirm your purchase (valid for Luxembourg only).
Shipment within 48 hours **
If you order between 8.30am and 4.30pm the plate will be ready for collection within 15 minutes in the shop of your choice
If you have any questions, do not hesitate to contact us by phone or email

* All our prices include VAT. In Luxembourg normal VAT rate is 17%.

** Shipment to Luxembourg within 48 hours. Shipping to Germany and France takes at least 72 hours.